Stilolinea offers different packaging solutions because it is aware of the importance of combining a quality product with a package that can enrich its value. We provide not only a "pen with the logo", but a "communication project".
The package gives the chance to increase the printing surface, thus adding more information about the new product that you are promoting or about the value of the gift you are giving away.
The available assortment of boxes and packaging consists of:
Dedicated case: realized with graphics that reflect the plus of the relevant products.
It is the case for the antibacterial line. It is a cheap cardboard box that shows the main features of the product and provide a customizable area on the back of the pack where it is possible to add the company logo, the product to be promoted or the corporate message.
Display 24 units: it facilitates the exposure and distribution of gadgets.
It can contain 24 iProtect pens and emphasizes the prestige of the brand or convey a message through the customization of graphics. We have on stock the display dedicated to the antibacterial line which can join your own brand with a high awareness on issues such as health, prevention and also attention to the environment.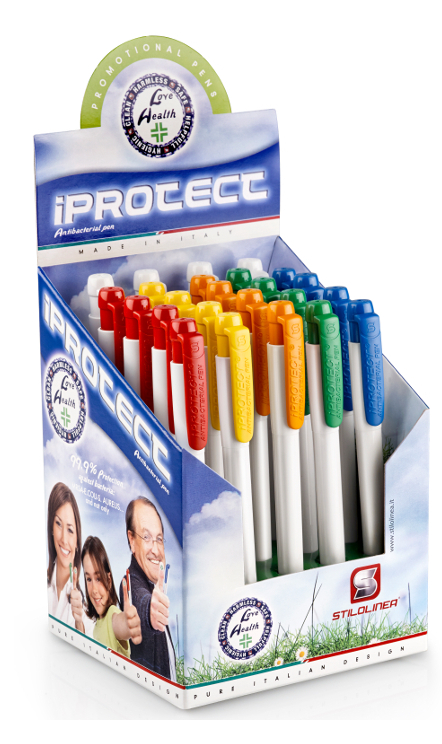 It can hold up to 40 pens packed with plastic wrap flow-pack. Suitable for deployment in sensitive environments such as pharmacies, hospitals, schools, government offices, industrial laboratories. The graphics is fully customizable. The standard version with iProtect graphics dedicated to the antibacterial pen is available on stock.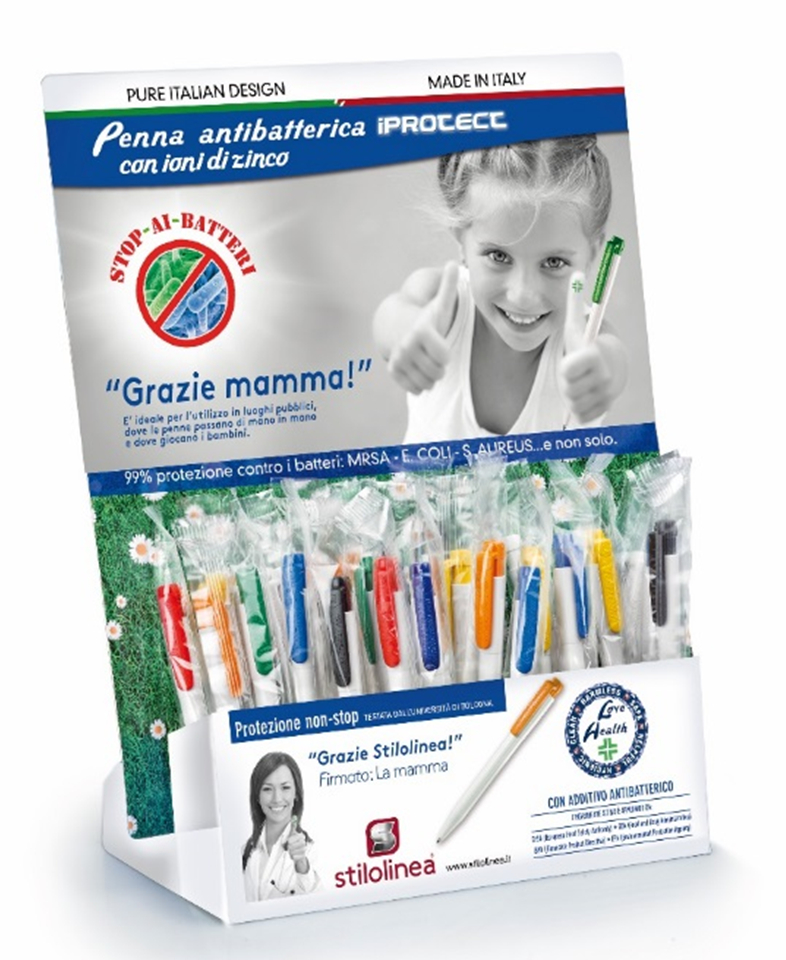 An original package, very useful for the customer. The pen is already a useful object (and inexpensive if compared to the number of prospects that develops), but, given together with a 100 sheets block post-it inserted in a customizable cover, it becomes a gadget of strong impact that will be appreciated by your customers. It is possible to add from 1 to 3 pens. Available on stock the version for the antibacterial pen iProtect.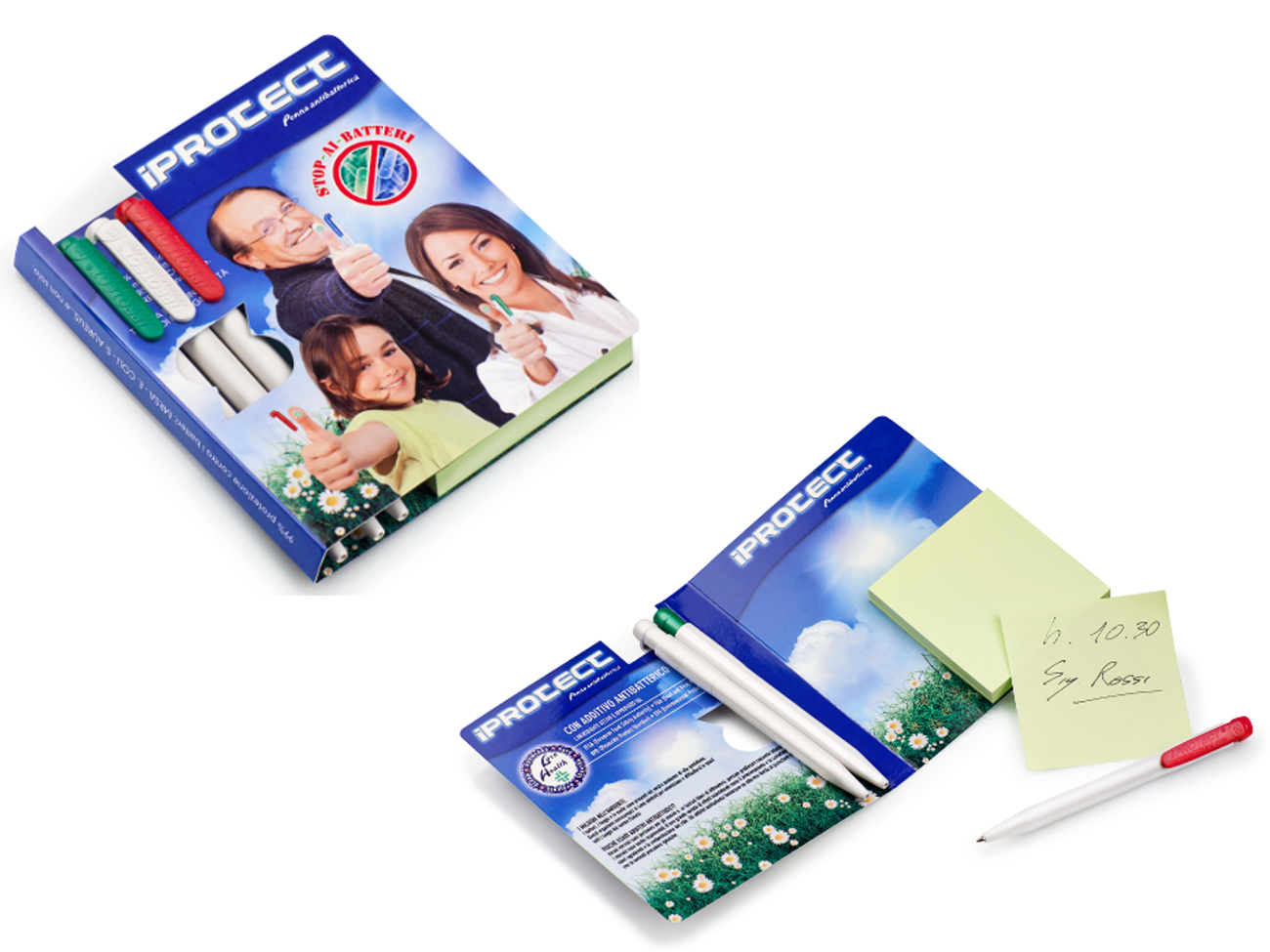 Blister iProtect (service on demand)
Packaging dedicated for displaying in the distribution chains. Customizable packaging and graphic on request for minimum quantities.

Floor display (service on demand)
Sturdy display for displaying blistered products. Customizable packaging and graphic on request for minimum quantities.